YACHT CHARTER IN IBIZA AND FORMENTERA
YACHT CHARTER IN IBIZA AND FORMENTERA
Full Week Route
This weeklong route for yacht charter in  

Ibiza and Formentera

 will take you to the best coves, the most beautiful beaches and the best spots so you can relax and enjoy your boat rental. From local "chiringuitos" with a happening scene and the best music, to secluded coves and the most incredible sunsets, the route will be tailored to your wishes. Our expert skippers, with years of experience in the area, will be able to take you where you will have an unforgettable vacation.
Whether you rent a sailboat or a motor yacht, this route covers the most beautiful and impressive places in  

Ibiza and Formentera

.
Saturday
Boarding at

Marina Formentera

. We head out and enjoy sailing until lunch time. We will throw our anchor down at Illetas Beach, where we can go ashore and eat at Juan y Andrea, or the famous Tiburón. We will relax all afternoon aboard or go ashore for a drink at Beso Beach. Sunset and dinner aboard.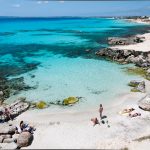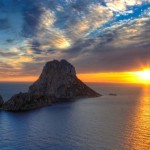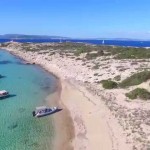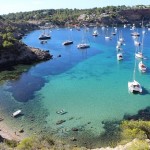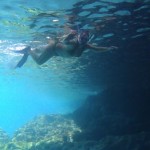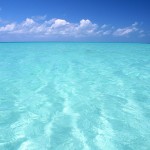 Sunday
We will set sail in the morning and head for Ses Salines in

Ibiza

, a quick stop and then head to Porroig or Cala Jondal for the night. If we are in the mood for a party, sunday is the big day at  Blue Marlin in Cala Jondal, closing at 1:30.
Monday
Monday we will explore the western part of 

Ibiza 

making a stop at mistical Atlantis, visiting Es Vedrá y Es Vedranell (two rock islets locals say are haunted), and then on to the blue waters of Cala Compta and lunch at Sunset Ashram. In the afternoon we will sail down to sleep in Cala Tarida, Cala Vadella or Cala d'Hort.
Tuesday
El martes haremos un bordo hasta Espalmador, donde pasaremos el dia explorando esta isla privada, haciendo una excursión a los lodos y a la playa de Sa Torreta. Puesta de sol y a disfrutar de este privilegiado rincón natual.
Wednesday
El miércoles podemos pasar el dia en tierra. El patrón nos desembarcará en el puerto de La Sabina, desde donde podemos hacer una excursión al faro de la Mola, al mercadillo hippie, playa de Mitjorn y quizás por la noche hacer una salida al Blue Bar. El patrón aprovechará y moverá el barco al Levante de Formentera, para dormir en Es Pujols.
Jueves
Desde Es Pujols bajaremos a ver la zona de Es Caló, y más al sur a una playa sólo accesible por barco. Dormiremos en Es Caló.
Viernes
Zarpamos por la mañana, rodeando el faro de la Mola y navegando hacia poniente pasando por delante de la Cala des Morts y de la playa de Mitjorn. Viraremos al norte en el Cabo de Barbaría y haremos una parada en las cuevas de Sa Talaia. Cuando vaya bajando el sol, subiremos a Cala Sahona, donde fondearemos y bajaremos a disfrutar de un mojito y la puesta de sol desde el chiringuito.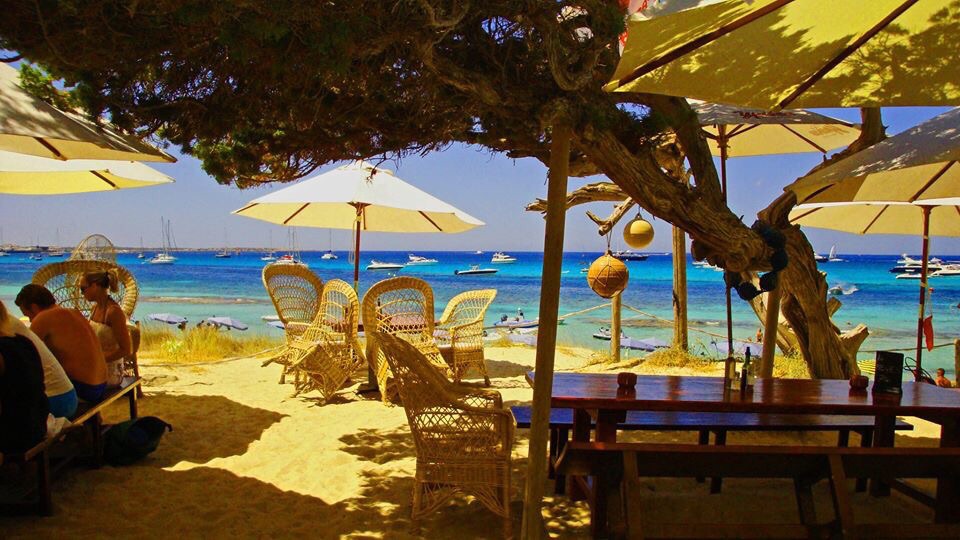 Sábado
El patrón levará anclas temprano y nos llevará de vuelta a Marina Formentera para desembarcar.